---
Blog — obsidian
Posted by Heather Burket on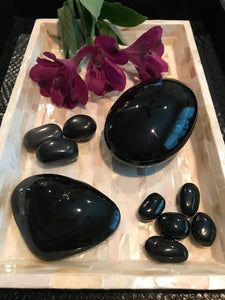 In this week's post, I thought I'd focus on just black crystals. As a Scorpio, I do not shy away from the dark side, so this is familiar turf for me. There are so many beautiful colored crystals, so why would we even look at black crystals? Well, black crystals serve very important functions – especially if you are an empath. In this article, we will take a deeper look at the following black crystals: Black Tourmaline, Onyx, Shungite and Obsidian. Black Tourmaline I feel like a broken record when it comes to Black Tourmaline. If anyone ever asks me...
---
Posted by Heather Burket on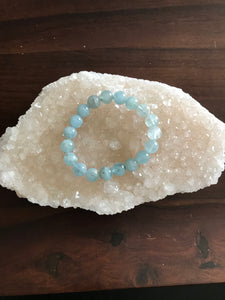 What is an aura? An aura is your energetic field that emanates from you and surrounds your physical body from approximately 18 inches to 3 feet. You may have heard of someone having an 'aura reading.' The color of the aura can provide information about that person. If you are interested in learning more about aura colors and their meaning – I'd refer you to Pamela Aaralyn. If you want to practice seeing your own aura – I'd stand in front of a mirror with a white background. You can put a piece of white cardboard behind you if you...