---
Blog — EMF Protection
Posted by Heather Burket on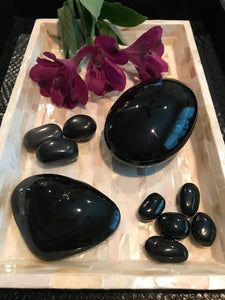 In this week's post, I thought I'd focus on just black crystals. As a Scorpio, I do not shy away from the dark side, so this is familiar turf for me. There are so many beautiful colored crystals, so why would we even look at black crystals? Well, black crystals serve very important functions – especially if you are an empath. In this article, we will take a deeper look at the following black crystals: Black Tourmaline, Onyx, Shungite and Obsidian. Black Tourmaline I feel like a broken record when it comes to Black Tourmaline. If anyone ever asks me...
---
Posted by Heather Burket on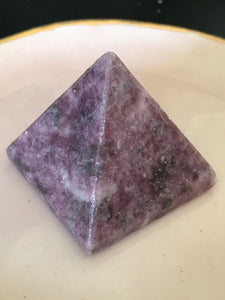 One of the first things that you will notice about lepidolite, is that it has a very different 'feel' to it. Even when polished, it still has this kind of grainy property that is unusual. It is also unique in its coloring – purple is not a very common crystal color. While we are used to seeing the dark rich purple of amethyst, lepidolite is more of a lavender color.  It is this dreamy lavender color that makes it instantly appealing to me. The Basics Lepidolite is a type of silicate – specifically it's a phyllosilicate in the mica group...
---
Posted by Heather Burket on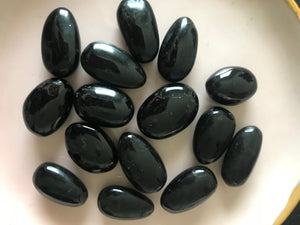 This week we are focusing on black tourmaline. In my last post, we talked about anxiety and how anxiety could be caused by being sensitive to energy (an empath). One of the tools that we mentioned to use in order to manage energy from other people is to keep a piece of black tourmaline with you. One of the purposes of this blog is to share information and introduce people to the world of crystals. So I'm starting out with my deeper dive into the individual crystals with the one crystal that has helped me the most – black tourmaline....