---
Blog — burket
Posted by Heather Burket on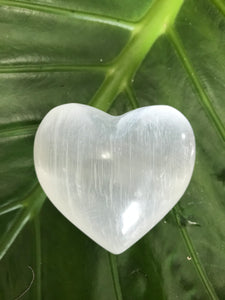 This week we are taking a deeper dive into Selenite. Selenite was one of the first crystals I was immediately drawn to. I think as an Empath – we intuitively are guided to what we need. Selenite is an Empath's best friend. As Empaths, we have a tendency to take on the energy around us as well as other people's energy. Selenite serves the dual purpose of clearing away negative energy as well as lifting our vibration. Let's take a look at some Selenite basics: The Basics Selenite is a type of gypsum. When one hears of the name "Selenite"...
---
Posted by Heather Burket on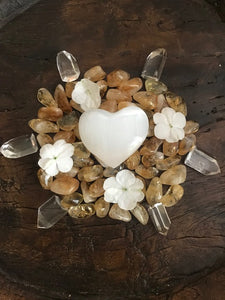 I had an epiphany the other day regarding crystals that I thought I'd share. It was about why crystals are so important at this time. But before I get into that, I'll explain a little bit about my path to crystals. A few years ago, I was visiting my sister out of state. I still remember standing up in her kitchen and she opened a few small bags that contained a few crystals that she had just bought. She works at a hospital and they had a few pop-up stores located down in the lobby. One of the people was...
---
Posted by Heather Burket on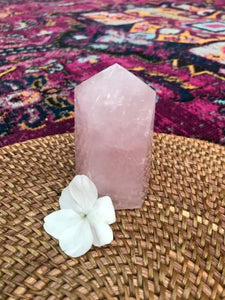 Rose Quartz There is no doubt as to why Rose Quartz is one of the most widely known crystals. It is the ultimate crystal of love. Although it might seem subdued with its delicate pink color – be well assured that this crystal is a powerful healer! This week we are taking an in-depth look at why this crystal is currently so important. The Basics First, let's look at some basics. Rose Quartz is part of the quartz family. So, what exactly is quartz? Quartz is a silicon dioxide – SiO2 and is the second most common mineral on Earth....