---
Blog — chaka crystals
Posted by Heather Burket on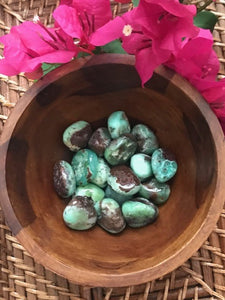 This week we are diving into one of my favorite crystals (I feel like I have a lot of favorites! 😊) But this one truly is one of my favorites. It has a unique coloring of light green and rich, warm, dark brown – it has a more of an earthy vibe than one of the sparkly crystals – like apophyllite. Crystals all have their own unique appeal, and chrysoprase has this exciting "look what I just dug out of the dirt" feel. Mother Nature just has this way of creating these amazing works of art – it never ceases...
---
Posted by Heather Burket on
I thought I'd do something a little different in today's article and talk about a few personal experiences that I've had working with crystals. But before I do, it's probably a good idea to talk a little about my background. My background is science – I have a degree in Microbiology and a Masters in Hazardous Materials Management. Although I'm very scientifically minded, I'm also very open and have always been intrigued by spirituality and asking the deeper questions in life. Even though I am open, if you would have mentioned crystals and the concept of their healing ability to...
---
Posted by Heather Burket on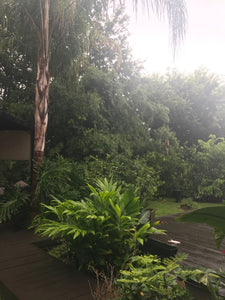 Crystals for the Garden   When it comes to garden décor, crystals are the perfect choice. They are a natural element that add to the garden on so many levels – beauty, consciousness, vibration and enchantment! But before we get into crystals, let's first talk a little bit about plants. I can't say enough good things about plants. A lot of people think that plants are difficult. While some plants may require special care, most plants will thrive once they are planted in the yard if they are watered as necessary and placed in the right sun/shade environment. Potted plants...