---
Blog — red jasper
Posted by Heather Burket on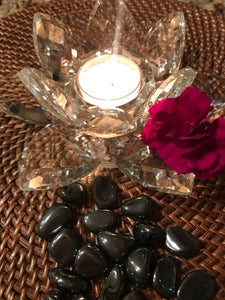 In this article, I'll cover the root chakra – some basics and then we'll deep dive into how to support the root chakra with crystals. First, what is the root chakra? Chakras are energy vortices located in your body – from the base of your body up to the top of your head. Generally – we usually discuss the 7 main chakras, although there are more than that. The root chakra is the 'base' chakra, or the one located just on the bottom of your torso – towards the spine. It is also where the Kundalini energy resides, or your...
---
Posted by Heather Burket on
I thought I'd do something a little different in today's article and talk about a few personal experiences that I've had working with crystals. But before I do, it's probably a good idea to talk a little about my background. My background is science – I have a degree in Microbiology and a Masters in Hazardous Materials Management. Although I'm very scientifically minded, I'm also very open and have always been intrigued by spirituality and asking the deeper questions in life. Even though I am open, if you would have mentioned crystals and the concept of their healing ability to...
---
Posted by Heather Burket on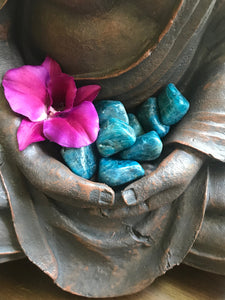 I hear a lot of people talk about anxiety, and I thought I would delve into this topic a bit. Throughout my life, this is something that I've experienced in varying degrees off and on. There are always going to be situations in life which can cause anxiety of some sort. Chronic/Daily Anxiety If anxiety is something that is experienced on a daily basis or causes interference in one's life – I'd recommend seeing a qualified therapist who can assist you. Are you sensitive to Energy? Are you an Empath? One thing that I wonder, is if people who are...