---
Blog — selenite
Posted by Heather Burket on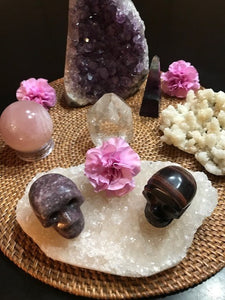 Yeah! A new year – finally! I don't think we, as a collective, have ever been so happy to see a year in the rear-view mirror as we have for 2020! I know it's been a tough year for so many people, myself included. It's been challenging on so many levels. I do sincerely wish everyone peace, joy, and love for the upcoming year! Like everyone else, I too, had to adjust to the new "normal", but I am ready to kick this year off with a positive attitude and go full steam ahead with life. I know everyone has...
---
Posted by Heather Burket on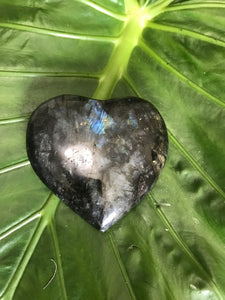 This week I thought we'd take a look at crystals that increase intuition. What exactly is intuition? Intuition is your being able to hear and follow your own inner guidance. A few examples are: being able to make the right decisions, receive hunches to follow up on, and being able to read situations clearly. There are several different ways to increase intuition – through meditation, energy clearing practices, getting outside in nature, grounding, journaling and finally – crystals! How exactly do crystals work to increase our intuition? If you understand that we are energetic beings and we are constantly giving...
---
Posted by Heather Burket on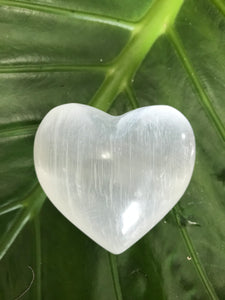 This week we are taking a deeper dive into Selenite. Selenite was one of the first crystals I was immediately drawn to. I think as an Empath – we intuitively are guided to what we need. Selenite is an Empath's best friend. As Empaths, we have a tendency to take on the energy around us as well as other people's energy. Selenite serves the dual purpose of clearing away negative energy as well as lifting our vibration. Let's take a look at some Selenite basics: The Basics Selenite is a type of gypsum. When one hears of the name "Selenite"...